1 on 1 with Truth Thomas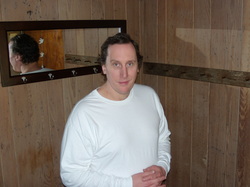 The appointments are either 15 or 30 minutes long. The 15 minute appointments might not be long enough for much talking or meditation.

Your appointment with Truth
First Truth will gently lay his hands on your head for a few minutes. Then, if he feels appropriate, he will share information with you through his intuition - the proper thing for the proper person at the proper time. Next he will say "is there anything you would like to ask or tell me?" Lastly you will meditate together for a few minutes. Various challenges can be helped, however Truth offers no promises except genuine spiritual guidance and help.

About Truth Thomas
During a very intense spiritual transformation process Truth awakened to be able to genuinely guide and help people spiritually. Whether you consider yourself of a particular religion or spiritual path, atheist or scientist, Truth offers guidance and help without discrimination. Truth knows the essence of all religions and spiritual paths as well as the mind of the atheist and scientist. There is more information on the monthly teaching page.

---
Contact information and fees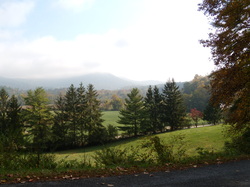 Truth is unavailable for appointments at this time. Please check again soon. If you are interested in Frankincense, please see below. For Mischa's website go to www.mischathomas.com.
Truth is currently on retreat and only seeing individuals for appointments between 1:30PM and 4:30PM Friday through Monday. Fees are $100 for 30 Minutes and $50 for 15 Minutes. If you can't afford the fees and really want an appointment let Truth know. Truth is currently only accepting cash or paypal. Fees are paid in full before each appointment. Truth is located in Swannanoa, NC very close to Warren Wilson College and about 10-15 minutes from downtown Asheville. Please call or email to request an appointment.
truththomas@outlook.com
(828) 299-4359
About Frankincense

Truth is selling superior quality Hojary Frankincense from the Dhofar Region of Oman, considered by many the very best frankincense in the world. When used as incense it can help kill germs and deepen meditation or prayer. It is $8.50 per ounce plus $3 for economy shipping.
Pay with Paypal
---
---
Waiver
Truth Thomas in no way diagnoses, treats or cures any disease. Truth Thomas is not a licensed healthcare provider. Truth Thomas is offering spiritual guidance and help.

Truththomas.org is not a non profit organization.


Donations
If you would like to donate money, land, a building, or buildings, please let us know. Email address:
truththomas@hotmail.com